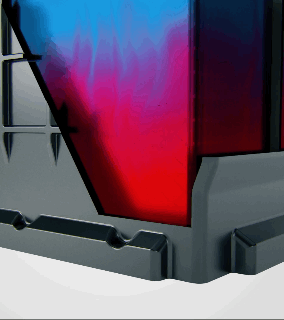 TRADITIONAL BATTERIES
Acid stratification happens when the heavier acid separates from the water in the battery's electrolyte and settles at the bottom of the battery, causing excess corrosion and charge imbalance.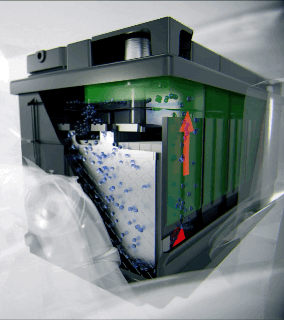 CANADA PROOF MIXTECH BATTERIES
Incorporate patented MIXTECH technology that uses the motion of your vehicle to continuously mix the electrolyte preventing acid stratification.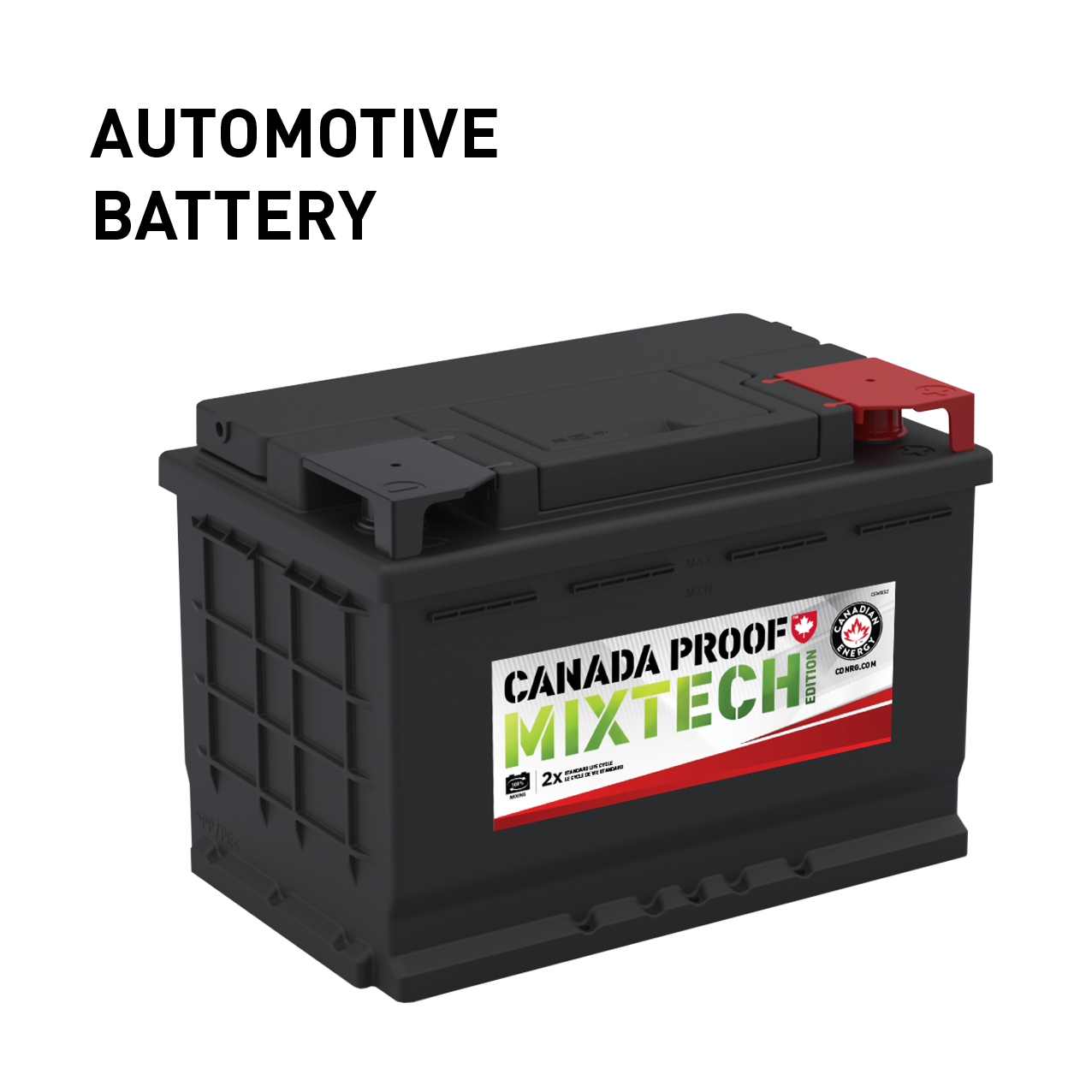 IMPROVED PERFORMANCE
For Modern Vehicles
Need a battery designed to meet the demands of today's vehicles? We've got you covered.
Our lineup of automotive batteries provide superior sustained performance and the lowest total cost of ownership in a wide range of OEM replacement models.
Higher sustained performance

Excellent for extreme temperatures

Meet or exceed OEM performance requirements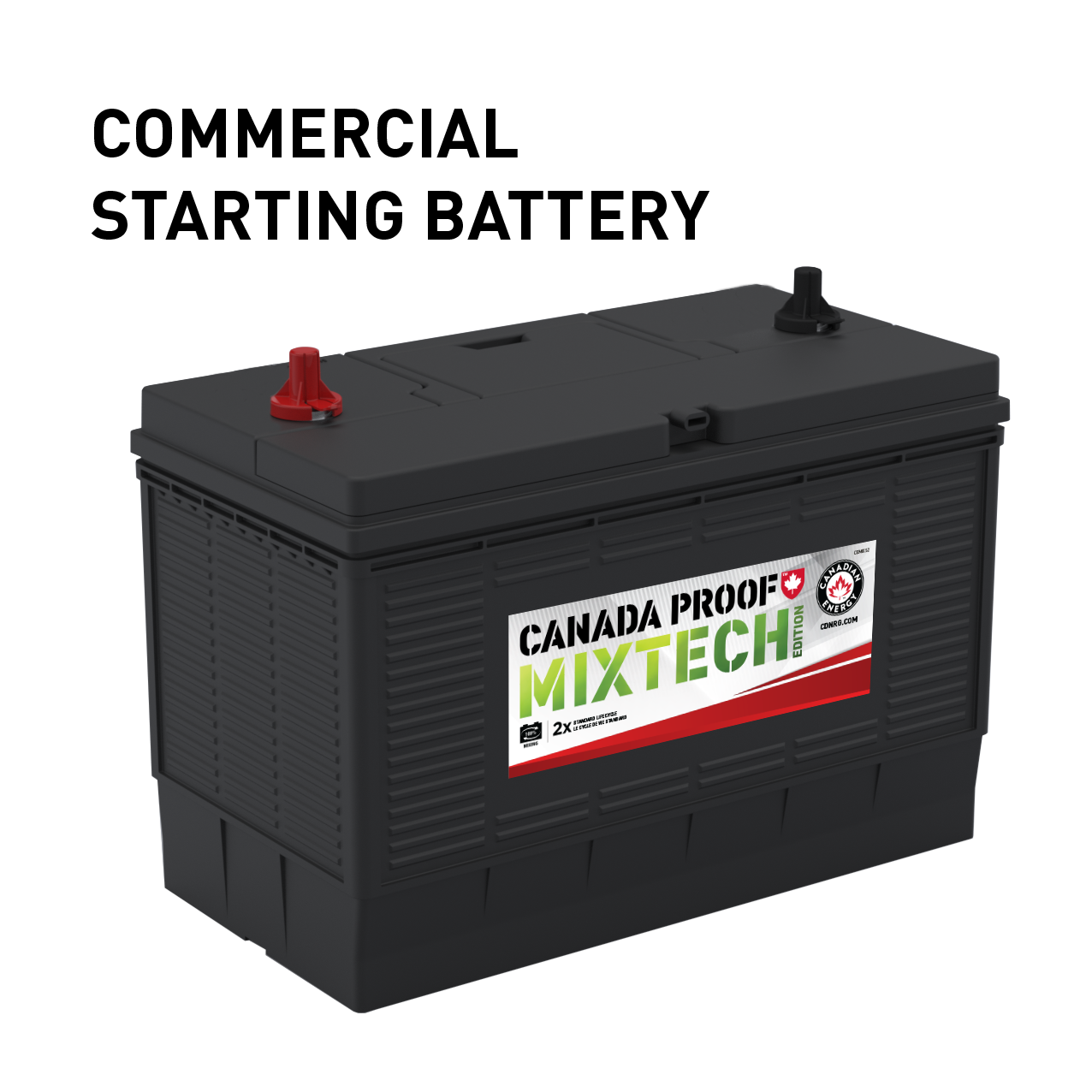 DEPENDABLE FOR ENGINE START
For Commercial Trucks
You can forget about premature performance loss and battery failures.
Our batteries deliver greater charge acceptance, extreme temperature operation, all these while sustaining its original performance protecting your investment.
Higher sustained performance

Longer battery life in extreme temperatures

High cold cranking and reserve capacity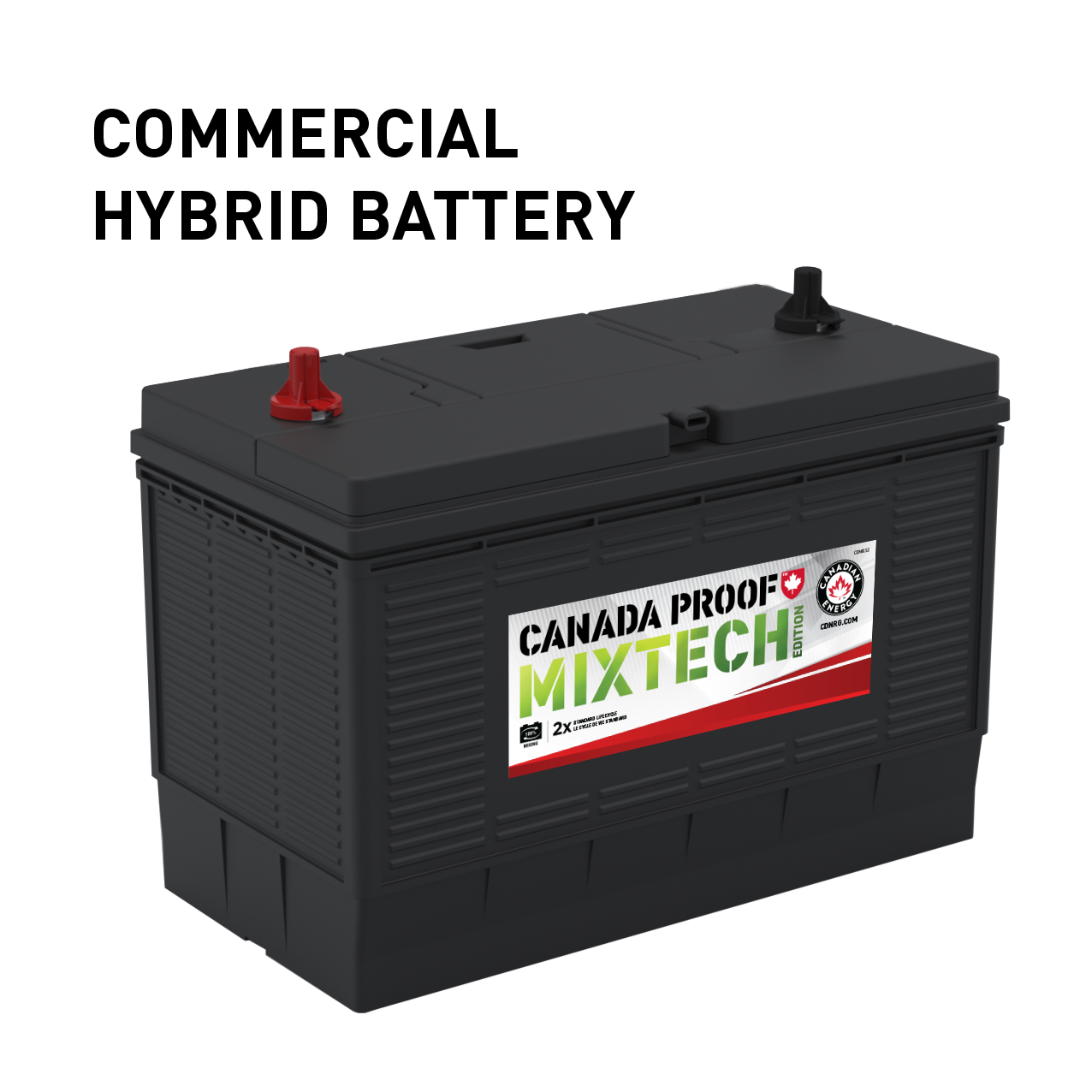 PURPOSE BUILT FOR HEAVY DUTY USE
For Power-Hungry Trucks
With increasing power demands, you need a battery that can stand up to the test.
Thicker plates with enveloped glass mat separators provide continuous cyclic stability and quick recharge to support power-hungry electrical equipment.
Support key-off auxiliary loads

Micro-cycle tolerance

Extreme vibration resistance with element and anchor bonding